For the longest time, people have been planning their vacations by walking into a well-stocked room surrounded by maps and brochures. Greeted by an agent offering a cup of coffee, they would begin the discussion about budgets and desired experiences. When online travel agencies started slowly but surely replacing traditional shops in 2005, Internet-adept travelers had to learn to book their trips on their home computers.

Today, a traditional brick-and-mortar agency sounds archaic, as most agents digitize their processes and move online. But rolling out advanced booking engines with intricate search and pricing logic or investing 6-digit budgets into back-office systems are the paths of mature businesses. You may learn how automated back office works from our dedicated article or watch a video.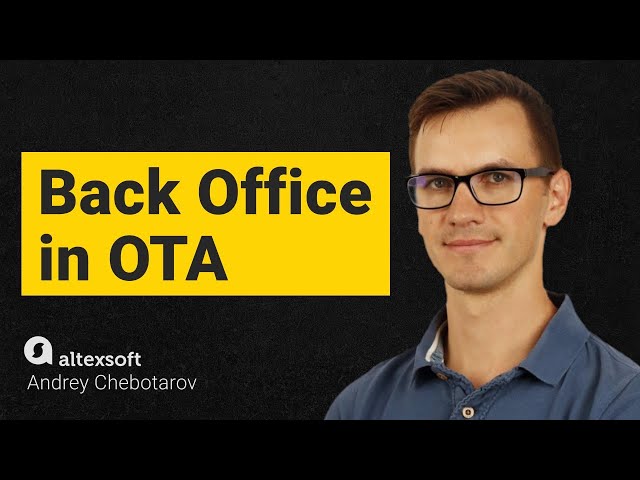 Andrey, our travel technology competence lead, explains OTA back office in less than 9 minutes.
But if you're a small entrepreneur, you still have to rely on off-the-shelf software. In this article, we'll talk about how travel agencies can use available technology to improve operations, automate, and customize their processes today.


For many travel agents, their work is not synonymous with adventure and exploration
To see where exactly a travel agency is positioned in the travel distribution flow, check out two handy infographics we created for airline management and hotel distribution. Basically, a travel agency is one of the contact points for (usually leisure) travelers that helps them choose and organize a trip. This includes hotel and flight bookings, transfers, activities, excursions, etc.

Previously, we've talked a lot about mature and fully automated online travel agencies, but today we tackle smaller stores where people either speak to a human agent and entrust them with all the planning or combine that with some form of self-service experience. We also focus on leisure travel since managing corporate travel operations takes other forms, such as hiring a travel management company, handling travel and expense management, or using self-service solutions.
What software do travel agents use?
The day-to-day operations of a typical travel agent usually include scheduling, tour program creation, consultation services, activities booking, vendor negotiation, creating personalized tours, and finding the best fare for a client's budget. Of course, this doesn't have to be done by hand or in Excel spreadsheets. There are already specialized online solutions on the market and they fall into four types:
Travel booking software,
Tour and itinerary builders,
Accounting software, and
CRM and marketing software.
It's worth noting that this division is not strict since some products encompass all or almost all of the functions mentioned above. The table below shows examples of solutions from different categories that cover processes outside their primary focus.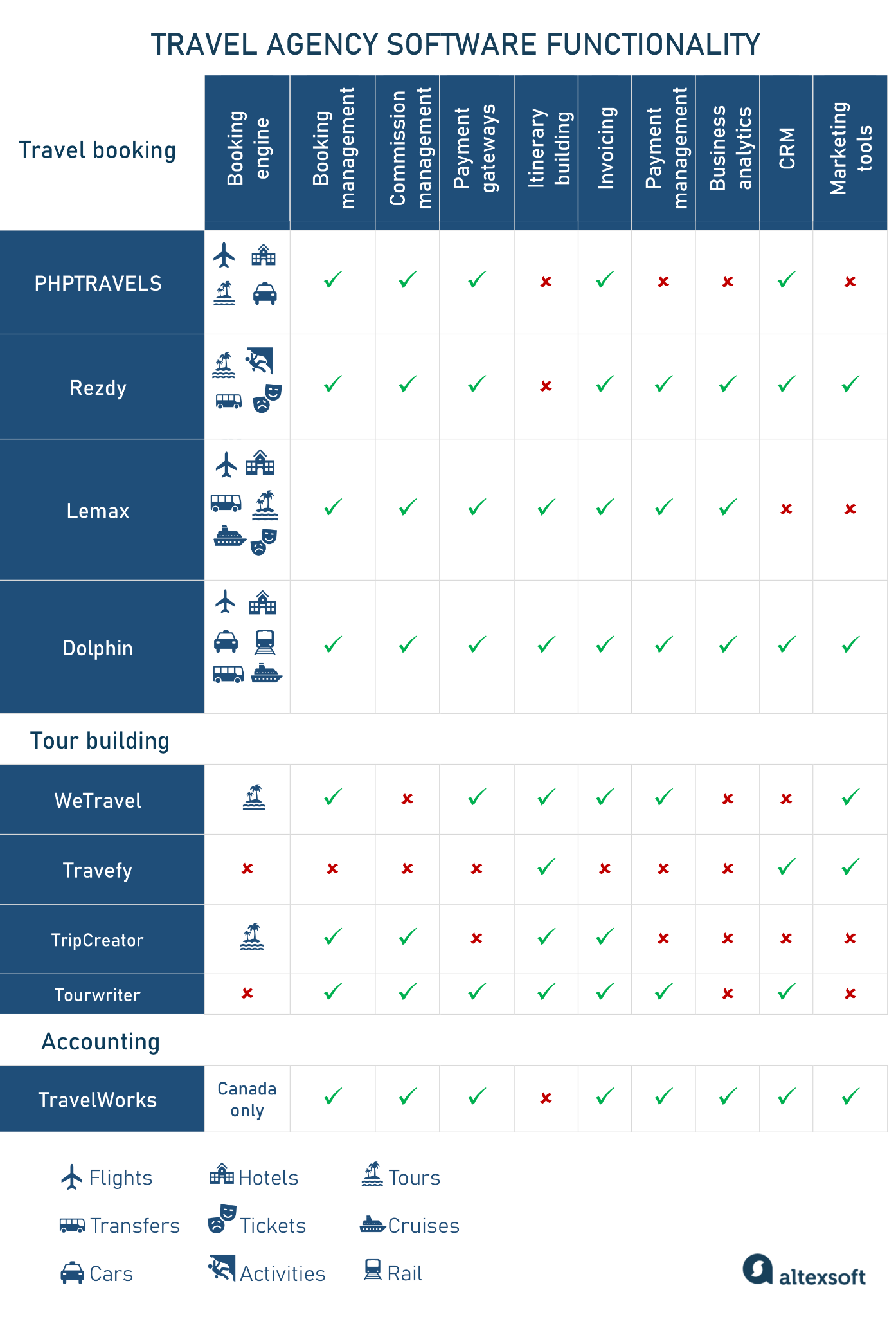 Solutions from different categories that span several types of travel agency software.
However, additional capabilities can be limited compared to dedicated tools. So, in many cases, travel agents end up leveraging several instruments. Below, we'll review a few players from each group to better understand what's available.
Travel booking software
Today most travelers are fine booking flights, hotels, and other travel products. It's so easy and convenient! There are price aggregators that give you the best rates on the market in seconds and tools to predict prices. There are even chatbots that make the booking for you. So, for many people, human agents lose their appeal because they often rely on the same websites a client can comfortably use.

With a specialized travel booking system, you not only automate the daily reservation process but also get access to the back office. You can connect your bookings to the accounting service, receive reports, create invoices, manage markups, and more. Standard features of booking software for small and medium businesses include:
booking engine to bоok flights, hotels, cars, activities, and more in one place;
booking management,
agency commission management,
payment gateways to make and accept online payments, and
reporting.
When choosing a booking system provider, consider the number of travel API integrations with suppliers — global distribution systems (GDSs), bed banks, tours and attractions (T&A), etc. Watch our video to learn more about how GDSs work.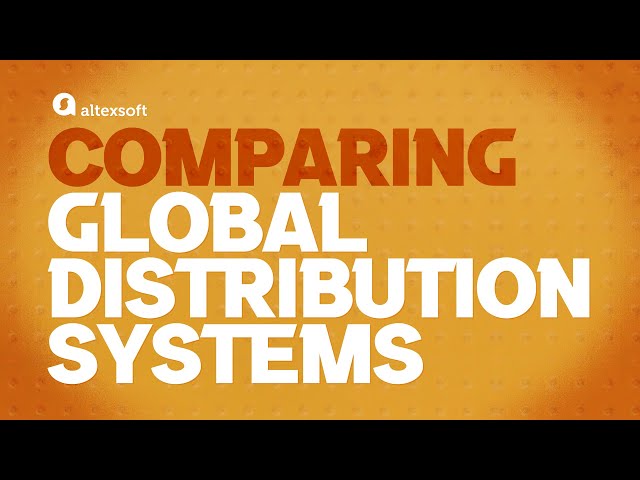 Main global distribution systems explained.
Availability of a wide range of inventory gives you more opportunities to better meet your customer needs. Also, pay attention to a particular system's focus: Some target travel agents, while others primarily cater to tour operators. In any case, it always makes sense to benefit from a free trial option and test if the platform suits your business.
PHPTRAVELS: Customize your booking engine as you need
Designed for travel agencies and other online travel businesses

You can book flights, hotels, cars, and tours

PHPTRAVELS is a complete booking engine with invoicing and reporting functionality. It boasts excellent flexibility and a modular structure, making the software suitable for travel agencies and many other businesses selling travel online — from hotels and vacation rentals to cruises and tour operators.

Whether you need flight, hotel, car, or tour booking, use each component separately and enrich your existing solution. You can also add a CMS, newsletter, calendar, and other modules and choose from major payment gateways. The system lets you enable and disable currencies, add multiple languages, and translate pages.

The platform is integrated with Amadeus GDS, air content aggregator Duffel, Kiwi.com, Agoda, tours and experiences supplier Viator, and other travel distributors. It's 100 percent open source, meaning you can employ developers to customize the tool. They also provide the code for your mobile application, and you can test the demos on their website.
Rezdy: Meet a leading platform for experiential travel
Designed for tour operators

You can book tours, activities, attractions, shuttles, charters, and tickets.

Rezdy is a B2B online booking software for tour operators, but it can also be helpful for agents specializing in experiential travel.

Read more about this trend in our article Experiential Travel Explained or watch a dedicated video about the rise of adventure tourism.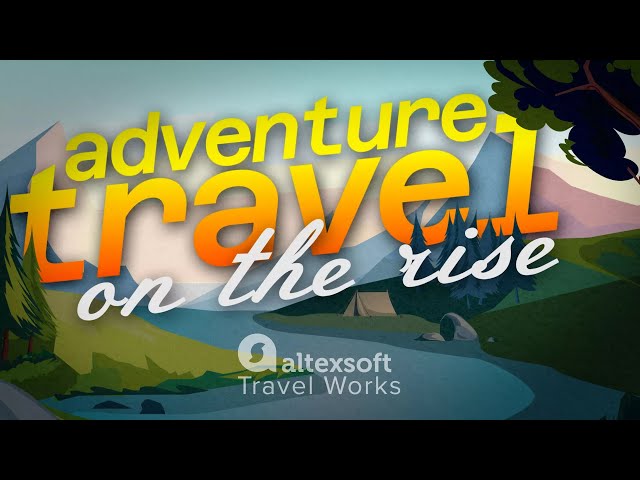 Adventure travel trends and success stories.
Rezdy links you to tours, attractions, activities, tickets, transfers, and other content from aggregators like Viator, Klook, Musement, and Adrenaline, to name just a few. Besides that, the platform offers all needed back-office features such as inventory management, real-time scheduling, rates and price management, invoicing, reporting, and automated guest communications. And its channel manager allows agents to search for other suppliers, local and global, and offer their products to travelers.

Rezdy makes it possible to accept bookings in 90 different currencies and comes pre-connected with several payment gateways, including Stripe, PayPal, Square, and Authorize.net. There is an option to process online payments without involving industry-leading third parties but using the RezdyPay solution designed for tour operators.

Travel sellers have two options to tap in the vendor's content and functionality: by integrating your existing software with the Rezdy Agent API or embedding a booking widget into your website. For those who don't have one, Rezdy provides a website builder.
Lemax: Calculate itinerary profitability beforehand
Designed for travel agencies, tour operators, and destination management companies (DMCs)

You can book flights, hotels, transfers, tours and activities, cruises, and more

Lemax offers booking software for B2B and B2C models. It's integrated with Galileo GDS (owned by Travelport), Hotelbeds and Travco bed banks, a wholesaler of non-air travel products GTA, and other third-party suppliers. Besides flights and hotels, Lemax allows you to add transfer services, excursions, vessels, cruises, tickets, etc.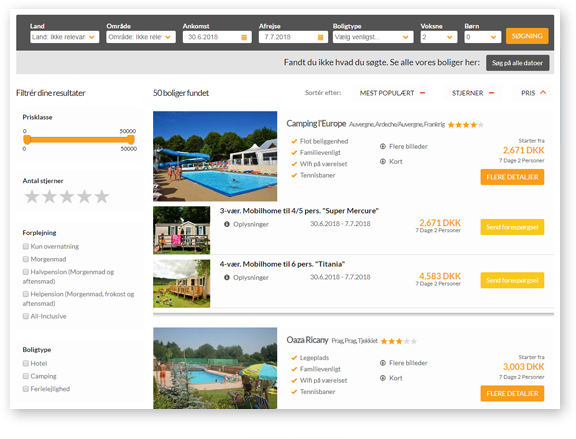 Lemax online booking platform
You can easily combine different travel components to create packages and tours, calculate the total price, manage group travel, and check each itinerary's and group's profitability beforehand. Besides core booking functionality., Lemax has separate modules to automate your sales operations, communications with suppliers, and reporting.

Lemax has many accounting features, but if you need more, the platform easily integrates with your financial software. Besides that, it is preconnected with QuickBooks (accounting software for small businesses) and Oracle ERP.
Dolphin: Book everything, from low-cost flights to luxury cruises
Designed for travel agencies of all sizes

You can book flights, hotels, cars, train and bus tickets, cruises, insurance, and more

Like its competitors, Dolphin provides travel agents with a booking engine linked to a back-office system for reservations, sales, and reports for basically anything. It also has itinerary building, payment processing, accounting, and CRM functionality. As for the inventory, Dolphin maintains access to all three major GDSs, Expedia, Viator, key car rental providers, leading rail booking platforms, low-cost carriers, airline consolidators, and dozens of other travel suppliers and resellers.

The vendor also caters to tour operators and travel management companies, offering them specialized suites of software products.
Tour and itinerary building software
Designing tours is one of the most time-consuming operations in a travel agency. It requires booking, planning, scheduling, and pricing – all considering the most popular, budget, or unique inventory for each location. Thankfully, there is software for this. A typical tour builder would include:
drag-and-drop interface;
access to detailed content from hotels, restaurants, city guides, etc.;
photo libraries;
tour templates, and
exporting itineraries into PDF and other convenient formats.
Tour creation is usually associated with tour operators, so you can check our article specifically dedicated to tour operator software. Itinerary-building tools also streamline the work of travel consultants, destination management companies, and host travel agencies.

Read our dedicated articles to learn why travel agents need host travel agencies and how they can tap into DMC potential.
WeTravel: powering group trips and making payments simpler
WeTravel is a popular booking and payment platform driving trips in more than 80 countries. The list of use cases includes affinity group travel, outdoor and adventure travel, luxury travel, and more. Watch our video to understand what luxury travel means in today's world.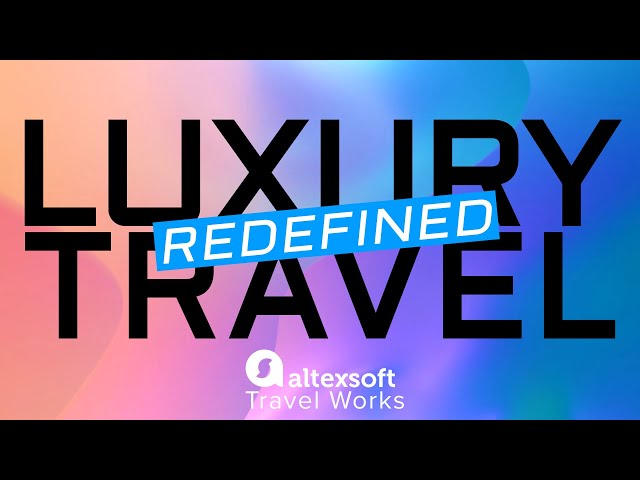 Luxury travel components and trends.
The software enables you to create a booking page with trip details and share it with all participants who will book and pay directly on WeTravel or your site if you choose to embed a WeTravel widget. Then, you can transfer money to your account or directly to suppliers.

The platform allows you to collect payments in almost any currency, yet, it keeps funds only in USD, GBP, EUR, CAD, ZAR, and AUD, while all others are automatically converted into USD. WeTravel boasts the lowest payment processing fees in the travel industry. Besides that, it provides dashboards to monitor your financials and help you market your products via email and social media platforms.
Travefy: Import detailed itineraries from 100+ suppliers
Travefy is a product created by travel professionals for travel professionals, specifically for tour operators, travel advisors, DMCs, and host travel agencies. Thousands of brands worldwide benefit from its drag-and-drop interface to build personalized trips for clients.

The platform imports detailed itineraries with pics and videos from over 100 suppliers. It also connects to 625 city guides covering nearly 50,000 points of interest worldwide and also maintains an internal content database and photo library. The client can get the itinerary via a mobile app or web link. You can also email it as a PDF file.

Travefy also provides a simple CRM designed specifically for travel business needs and optimizes your trips for social marketing sharing.
TripСreator: Create, validate, share, and publish your trips
TripCreator helps operators design tours for the website and custom tours for each client. The platform has a rather broad inventory of hotels, destinations, and attractions, but your offline inventories are also available. TripCreator validates dates, opening hours, and driving distance. You can both generate dynamically packaged tours and manually combine activities, using your own content and images as well as TripCreator's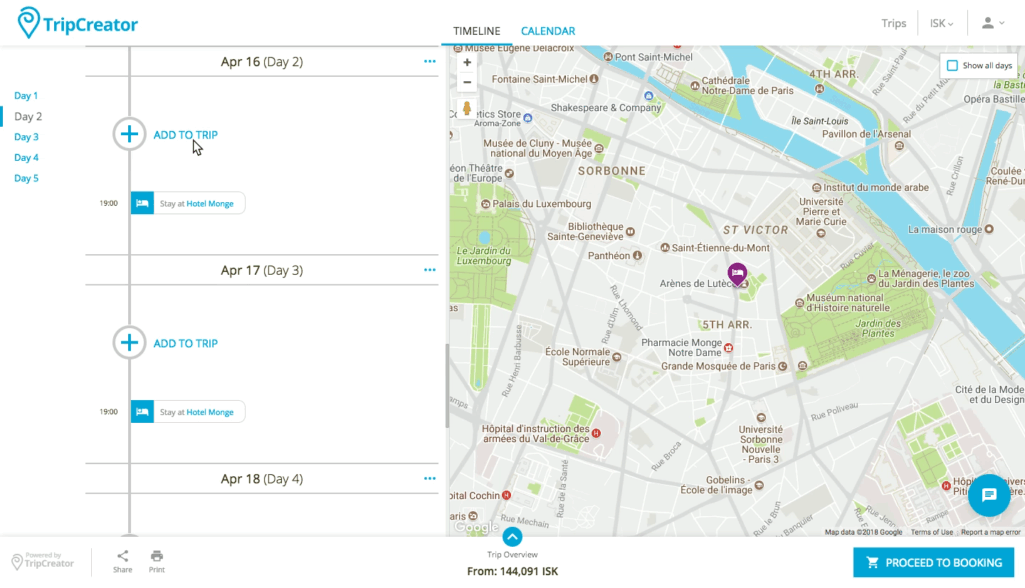 Tour designing process in Tripcreator
TripCreator offers three plans. The Standard plan enables you to create itineraries and send them to customers via a free mobile app. Under the Pro plan, you can export itineraries to PDF, Word, or PowerPoint formats as well as make use of the TripCreator booking engine, a chosen payment gateway, a B2B agent portal, and operation and invoicing modules.

The Enterprise plan adds connections to third-party platforms for live availability and pricing, integrations with accounting and CRM systems, and the ability to share itineraries with travel agents or publish them on your website.
Tourwriter: Take advantage of analytical dashboards
Another tool wired for tailor-made experiences, Tourwriter allows you to design itineraries using media libraries and supplier databases and embed them on websites or export them to PDF files. You also get access to booking automation, commission management, and a CRM. The tool is integrated with Google Maps and a payment platform. Premium Account users can take advantage of dashboards and reports powered by Zoho Analytics.
Accounting software
Most reservation tools we listed above provide financial management capabilities for travel agencies. However, as a rule, any business that has to do something with sales needs a more complex accounting system. Some of the must-have features include
invoicing,
tracking and scheduling payments,
monitoring expenses and income,
bank reconciliation,
Payment Card Industry Data Security Standard (PCI DSS) compliance, and
financial analytics and reporting.
Now, let's quickly review what the market offers in accounting for travel agencies.
TravelWorks: BSP-ARC support and group planning
TravelWorks allows you to easily control travel agent commissions, even in complex cases, such as sharing commissions between different agents. To be eligible to sell flights, agencies must have accreditations from the Airlines Reporting Corporation (ARC) in the US or Billing Settlement Plans (BSP) by IATA outside of the US. TravelWorks supports BSP-ARC management and exception reporting that automatically identifies errors. It also simplifies group planning with templates.

TravelWorks interfaces with major GDSs and can easily integrate with your booking engine. Besides an accounting module, its suite of tools includes
a reservation management module connected with SIREV booking engine (available exclusively to Canadian travel agents);
a tour management component for tour operators and travel management specialists; and
a CRM module (PC contact) to run travel marketing campaigns.
TravelWorks partners with a number of payment gateways including Square, Stripe, PayPal, and Global Payments.
Xero: Secure and feature-rich solution for small travel businesses
Xero is a cross-platform accounting service that offers three pricing plans for different business needs. All basic features are available in each plan. These include invoicing, mobile access via Android and iOS apps, connection to bank accounts, and secure SSL encryption.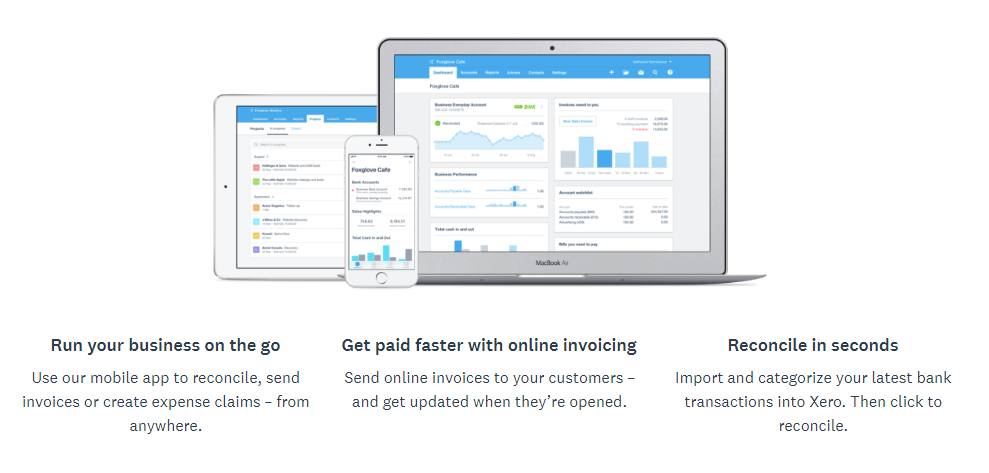 Xero's offerings and interface demo.
Xero is a good fit for small travel agencies, hotels, and hostels. It works with more than 160 currencies and can be integrated with third-party tourism apps.
OnlineInvoices: Profits calculation and performance monitoring
Targeted at companies in all sectors, OnlineInvoices also offers advanced features to travel agencies. You can send invoices to tourists and partners via email and receive payment by credit card, PayPal, Stripe, or bank transfer. You can analyze travel data to locate the most popular hotels and sights and assign each agent to accomplish specific tour services as well.
CRM systems
How is travel customer relationship management different from any other? Why can't you use one of the traditional solutions from Zoho, HubSpot, or Salesforce? Every industry has marketing properties that can't be covered by one universal tool. So, here are the capabilities to look for in a travel CRM system:
lead distribution among agents,
travel-specific customer categories,
support for travel marketing channels (booking websites, TripAdvisor, etc.),
automated departure and arrival notifications, and
customized dashboards.
Let's see how existing solutions help travel agencies solve marketing challenges.
Zoho's Travel Agency CRM: Comprehensive tool from an industry leader
One of the biggest CRM providers, Zoho has a targeted Travel Agency CRM with features beneficial for companies selling travel services. Here you'll find a lead-capturing machine that gets all inquiries made via your website directly into a CRM with the ability to distribute them among your agents.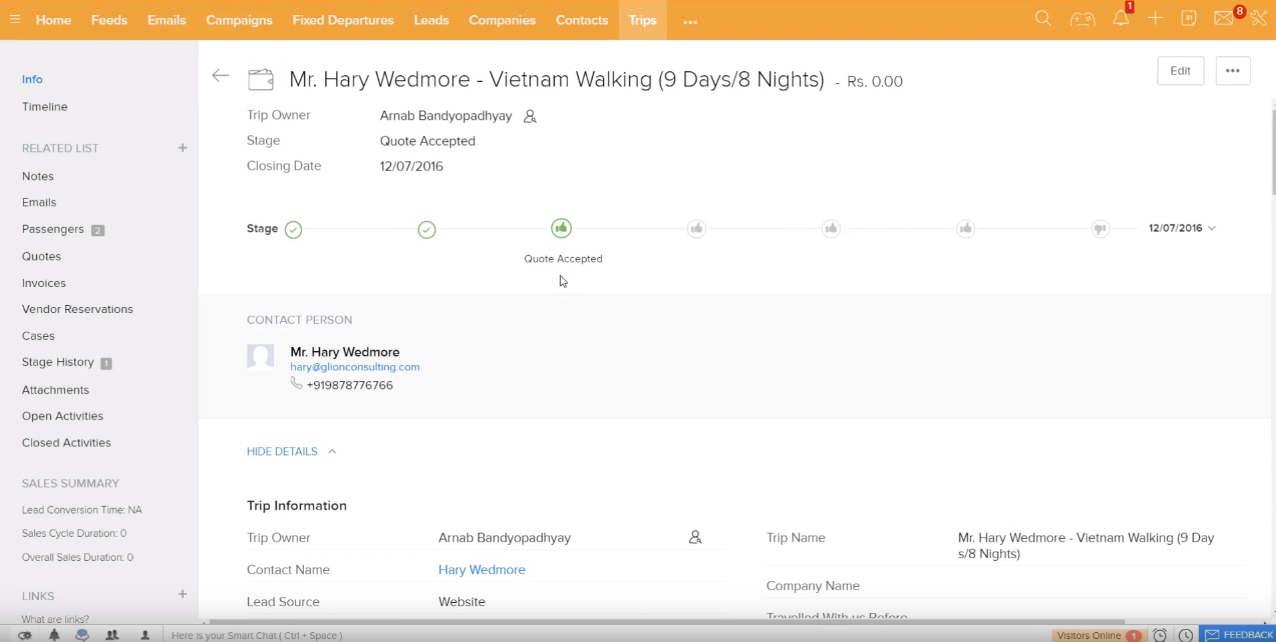 Zoho Travel Agency CRM interface.
You can also set up quota templates that get sent out to customers according to your own rules. Zoho also simplifies passenger handling, allowing you to classify them according to their role.
LeadSquared Travel CRM: Exhaustive marketing software
LeadSquared provides marketing software for all businesses, but it also has a specific CRM and marketing solution for travel brands. It's divided into three functions: travel marketing, package sales, and partner management.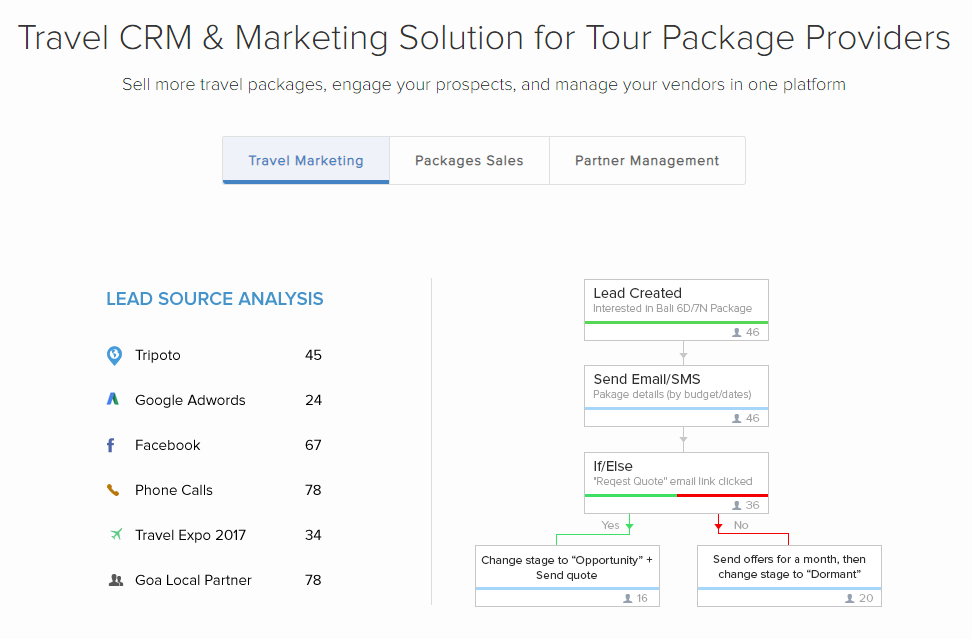 LeadSquared's travel marketing solutions.
Besides the CRM function, the tool automates all marketing and sales tasks, supporting detailed reports, customized dashboards, and lead distribution based on trip location and budgets.
Kapture Travel CRM: Automatic itineraries and travel sales tunnel
Besides basic customer profiles and interaction, Kapture creates itineraries semi-automatically and directly in a CRM. The sales funnel here is also customized for travel agencies and allows you to track clients from their interest in a vacation to the booking itself. Kapture also saves all important travel documents, such as passports, tickets, and visas, in one place.


Itineraries created by Kapture CRM.
What to look for in travel software: our recommendations
Good travel agency software shouldn't only perform the functions your clients can already easily access online. It must bring out the advantages of traditional agencies and strengthen their operations without creating new obstacles, such as a complicated interface that will make your agents return to their Excel spreadsheets.

When looking for either accounting, reservation, or marketing software, pay attention to the factors mentioned below and pick out a tool that will make your business shine.

Tech support. This includes not only 24/7 chat or call service but also a knowledge base, FAQs, and tutorials. TripCreator, for example, provides webinar training to all users, while Orioly creates video instructions.

Business flow, similar to yours. Thanks to trial options available in many cloud platforms, you can determine which software follows the same processes you and your agents already have.

User-friendly interface. Just like a tool's workflow should be familiar to your agents, its user experience must rely on the same familiar language they do.

Localization. Check whether the booking or tour building software of your choice supports the languages and currencies of countries where your customers live. Read our article on website localization in travel to dive deeper into details.

Automatic confirmations and notifications. Make sure that both agents and clients get notified about the main touchpoints of their journeys. While not required, it's also useful to have a disruption management tool to help travelers already on their trip navigate during flight delays.

Automatic client database creation. Most CRMs create lead and client profiles automatically when you receive a quote request online, with data provided by travelers: names, desired destinations and dates, and the number of people in the group.

Secure access. Travel agents handle sensitive and personal client information, so data protection is not optional for travel agency tools. You probably also want to protect information about each agent's sales from other agents.

Advanced reports. What's the point in gathering and managing all this data if you can't draw insights from it? Reporting functions will show you which destinations, dates, seasons, and agents bring you the most value.
Start thinking of automation and your own systems
The competition in the travel agency market is fierce. Booking Holdings and Expedia are close to becoming an oligopoly, capturing the majority of travelers thanks to great service and unlimited marketing capabilities.

And yet, smaller niche agencies may still thrive if they manage to access the best deals or offer unique travel products unavailable with industry behemoths. To do that, you have to take control of the systems and tweak them to work for your value proposition. This is rarely available with off-the-shelf tools. You can't configure advanced commissions management, you can't customize the way you work with metasearch engines, and you're quite limited in terms of inventory that you don't source directly from suppliers.

So, if you're thinking of a bespoke system and custom development route, check our article on travel APIs that generalizes supplier integration options in the industry, and learn how booking engines and OTA back-office work. You may also watch our video on commission management.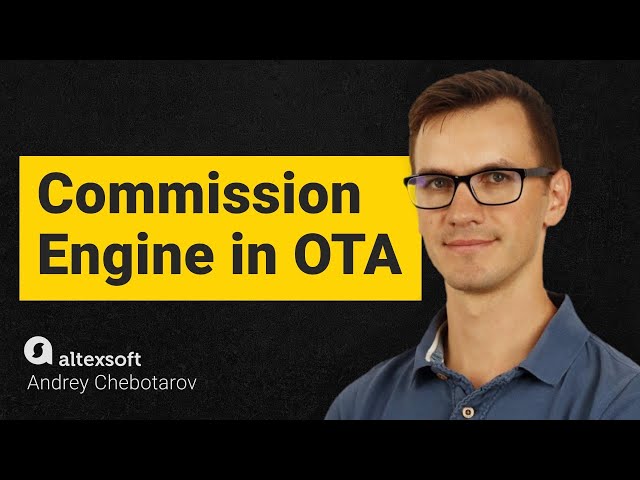 Commission engines explained.