Airline ticketing is not as simple as it may seem to passengers. It is a complex process that involves many systems, interactions, and regulations. This article aims to explain how ticketing works, what a ticket is, which accreditations an agency should have in order to issue tickets, and how to sell flight seats without having major certifications.
What is an airline ticket?
An airline ticket is a document granted by a carrier or travel agency to a passenger as a confirmation that a person has bought a seat on a flight. It can exist in two forms — paper and electronic (e-ticket). Today, you'll most likely deal with a digital version, while hard copies are becoming museum artifacts.
No matter the form, the air ticket performs several important functions.
It seals the deal between a passenger and an airline, establishing rights and responsibilities on both sides. The ticket documents whether and under what conditions a passenger can modify an itinerary, cancel a flight, or receive a refund.
It serves as a travel document, ensuring that an airline will provide a seat and services included in the fare for a ticket owner. On the other hand, carriers use a document as a source of information about the passenger and the booking.
It manages relationships between multiple airlines involved in one journey (if this is the case). To be more precise, it outlines the responsibilities of the validating carrier which issued the ticket and the operating carrier or carriers which perform the flight.
Speaking of flights, conducted by several airlines, only one of them owns a ticket at any given moment. This possession makes the airline responsible for the passenger and updating their status (checked-in, boarded, flown, etc.)
Airline ticketing process
Airline ticketing
is the final stage of the complex
flight booking process
. For a passenger, who buys the flight via a website, it may seem like a single flow since everything goes so smoothly and fast. But in fact, there are three separate steps, each consisting of multiple procedures.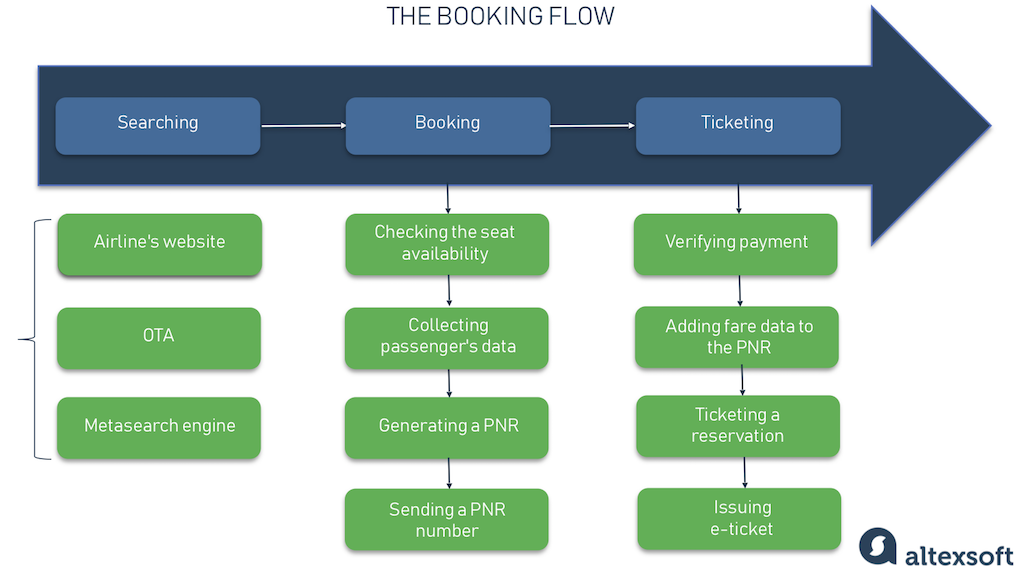 The booking flow.
Flight search
The first step is the flight search that can happen on different platforms — airline web pages, online travel agencies, or metasearch engines.
Airline web pages.
When a passenger searches for a flight on an airline's website, the query is sent directly to the carrier's central reservation system (CRS), without any third parties involved. The CRS returns the list of available options for required dates. Pretty simple and straightforward! Yet, more often than not, the choice will be limited to flights of a particular airline and its partners.
Online Travel Agencies.
If you want to compare offers from numerous airlines or plan a multi-leg itinerary,
Online Travel Agencies
(OTAs) are what you need. They source flight data from
Global Distribution Systems
(GDSs),
air consolidators
, and partner carriers. Most OTAs rely on a
booking engine
technology to prioritize results according to business rules and apply pricing markups before displaying airfare deals to end users.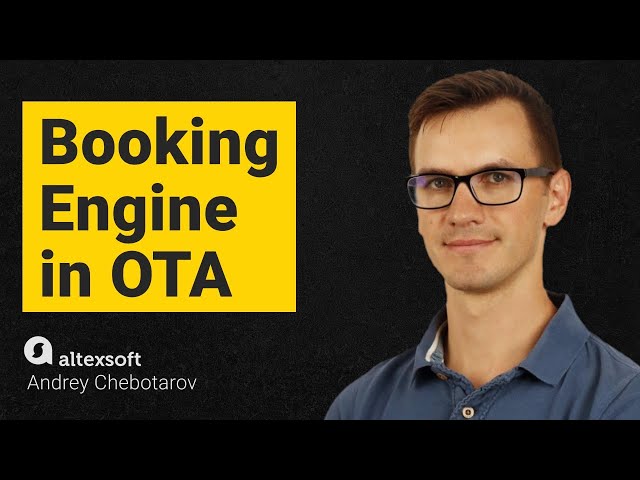 How OTA booking engines work.
Metasearch engines.
Platforms like
Google Flights
or
Skyscanner
aggregate information from OTAs and airline CRSs to show the widest possible range of options, including those from
low-cost carriers
that typically don't share their flights with GDSs (and consequently, with OTAs.) Yet,
metasearch engines
typically don't support booking. Instead, they redirect a user to the airline website or OTA.
Flight booking
Step number two is booking. After a passenger selects a certain flight, the retailer — be it an airline website or OTA — checks with the CRS if the option is still available at the same price. Then it collects a traveler's data to create a
Passenger Name Record
(PNR). This digital document contains essential information about the itinerary in question and is stored in the CRS.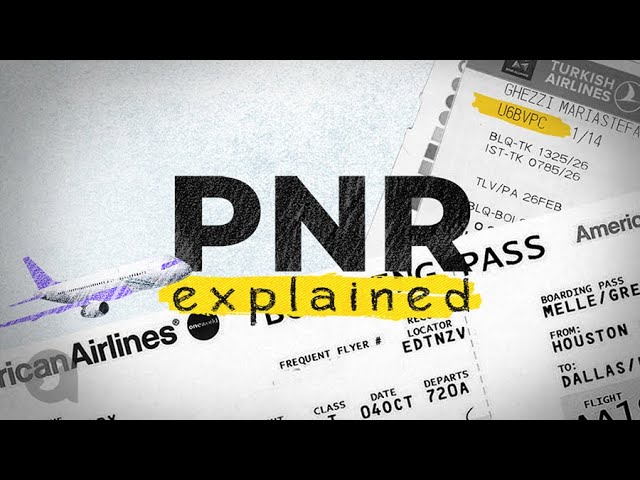 PNR explained
Once a passenger has entered all mandatory details, the system generates a booking reference — a unique code that serves as an address of the PNR file in the CRS and confirms the reservation. Travelers receive such codes via email and can use them to track their flight status, change itinerary details, add ancillaries, or cancel the trip.
Ticketing
The
PNR
is not enough to enable ticketing. Travelers still have to seal the deal with money. For this purpose, both airlines and OTA employ
payment gateways
— third-party services that process electronic transactions and ensure data security. Today, in most cases, passengers pay for the flight immediately after they enter all booking info.
Though the bank reserves the money on your credit card the moment you book a trip, it can take up to three days to verify payment details, confirm the transaction and check if the seat is still available (yes, one more time.) That's why there is a lag between reservation (when you receive a PNR number) and actual ticketing.
After the payment is confirmed, an airline adds the corresponding fare information to the PNR document. This specific record serves as a basis for ticket issuing.
Eventually, a passenger receives the itinerary receipt via email. This document signifies the successful purchase of an e-ticket. You can print it out multiple times or download it to any device. The airline stores the e-ticket in its reservation system.
Note, though, that the receipt doesn't allow you to board the plane. To take your seat on the flight, you have to check-in — online or at the airport — and receive a boarding pass (printed or electronic) generated by the airline's departure control system.
Watch our video to dive deeper into the end-to-end flight booking process.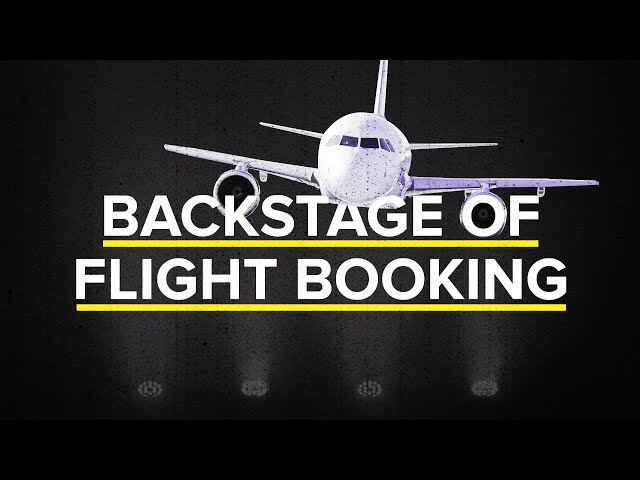 Flight booking steps and key systems
E-ticket itinerary receipt: what information it contains
The itinerary receipt contains all necessary information about the air travel allowing passengers to manage their travel, go through a check-in procedure, and just keep important details related to the journey at hand. And though the structure and design of the document vary from airline to airline, commonly the data is divided into the following logical sections.
An example of the passenger receipt. Source: Quora
Passenger and ticket information
The passenger and ticket information section shows a passenger name, a frequent flyer code, an e-ticket number, a booking reference (PNR code), and information on who and when issued the ticket.
The 13-digit e-ticket number
is a unique identifier associated with a particular passenger and flight, that is never reused, The first three digits are an airline code assigned by
IATA
which tell us who issued the ticket. For example, 125 refers to British Airways and 176 to Emirates. The next 10 digits are a serial number.
The booking reference
consists of 6 characters — letters or letters and numbers. The code is generated by a special algorithm to create a unique combination.
Both a ticker number and booking code can be used to retrieve itinerary information, manage the booking, and check in for the flight.
Travel information
The travel information section starts with a
flight number —
a combination of an IATA
2-letter airline identifier
(for example, LH stands for Lufthansa) and a route number that can contain up to 4 digits. For instance, DL318 is a flight from Boston to Seattle, operated by Delta Air Lines.
Besides, the section covers departure and arrival times, dates, airports, and sometimes — terminals. If you see +1 near the arrival time, it means that you'll get to the destination the next day after departure. Here, you can also find a class you are flying in and baggage allowance — or the maximum weight and size of bags permitted to check for free.
Fare and additional info
Fare and additional info section specifies fare, fees, and tax details along with a form of payment. It also gives a brief summary of the refund and cancellation policy applied to the particular ticket — whether and under what conditions you can receive reimbursement.
Main accreditations for ticketing: IATA and ARC
Ticketing is not only complex but also a highly regulated process. Airlines want to be sure that they will get paid for seats. This resulted in the emergence of large organizations handling transactions between carriers and distributors (travel agencies,
travel management companies
, and others). The latter must receive special accreditation to sell tickets on behalf of airlines. Globally, there are two large companies that grant such licenses — the
International Air Transport Association
(IATA) and the
Airlines Reporting Corporation
(ARC).
BSP from IATA for travel agencies outside the US
Founded in 1945 in Cuba and currently headquartered in Canada, IATA is the world's biggest airline association, with 290 member carriers in 120 countries. Among other activities, it manages an inner payment processing system called
Billing and Settlement Plan
(BSP) that aggregates money from all travel sellers and distributes it across airlines. It provides a secure way to control financial operations for parties involved in ticketing.
Outside the US, only IATA-certified travel agencies can tap into BSP and issue tickets on behalf of member airlines.
Read our article to learn
how to get IATA accreditation
.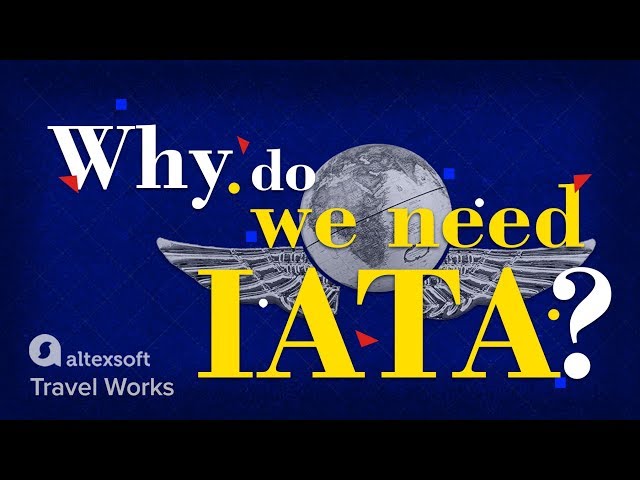 What is IATA?
ARC for US-based travel sellers
The Airlines Reporting Corporation has existed since 1985 in the US and currently includes 230 airlines and 10,700 travel agencies. Just like IATA, it mediates financial operations between agents and airlines using its own payment processor. All companies registered in the US or US territories must have ARC certificates to issue tickets for its member airlines.
Read our article to learn more about
ARC accreditation options and how to get them
.
The choice of accreditation for a company striving to perform ticketing will depend on whether it's US-based or not. But commonly, large travel corporations have both ARC and
IATA accreditations
to verify their credibility.
Read our article to learn more about the two payment systems —
ARC and IATA BSP: How they work.
Low-cost carriers ticketing
The ticketing model we've been describing so far refers to
full-service carriers (FSC)
which offer allocated seats, checked baggage, meals and drinks on board, in-flight entertainment, and other services and comforts. Most FSCs are IATA/ ARC members and distribute their inventory via Global Distribution Systems. But this is very rarely the case with
low-cost carriers
(LCCs.)
LCCs minimize the flight price by offering a bare fare without any extras, flying from secondary airports, and relying on direct online distribution rather than on costly GDS mediation. But what about ticketing? Though some LCCs do sign deals with ARC/BSP, most of them avoid this type of membership along with associated fees.
By omitting middlemen, LCCs bundle booking and ticketing in a one single step. Once an airline charges a fee for the flight, it sends back a reference number that passengers can use to view and change the booking (say, add extra services or cancel the travel), check-in online, and retrieve a boarding pass. So, no ticket is issued at all.
Travel agencies still have a couple of ways to book and ticket LCC flights for their clients via GDS — if regular e-ticketing is not an option.
Light ticketing model.
Several LCCs offer this model via Amadeus GDS — namely,
easyJet (UK),
Jet2.com (UK),
Transavia (Netherlands) owned by KLM,
AirAsia (Malaysia),
Spring Airlines (China), and
Eurowings (Germany) supporting both e-ticketing and light ticketing models.
The light ticketing mimics the regular ticketing flow but excludes IATA/ARC payment mediators. Instead, the carrier withdraws money directly from a passenger's credit card. After the airline generates a booking confirmation number, the GDS provides a travel agent with the flight information to issue an itinerary receipt and send it to the end consumer. Unlike e-tickets, light tickets are not reported to BSP/ARC.
Yet, in this scenario, no changes, cancellations, or refunds are possible via Amadeus. For all these operations, the travel agent needs to contact the airline.
Ticketless model.
This option is very similar to the previous one except that a travel agent doesn't issue any receipt. An LCC displays its inventory in the GDS, and a retailer who books it provides a passenger's payment information and email. Once the payment is verified, the airline sends flight details directly to the passenger.
Ticketing without IATA and ARC
Just like low-cost carriers, small travel agencies can hardly afford to join large associations — such as IATA or ARC. So, to ticket a booked flight, they need to cooperate with a certified organization that will tackle the problem for a reasonable fee. There are two major types of potential ticketing partners.
Airline consolidators
are wholesalers who book flight inventory in bulk at discount rates and then sell it across retailers charging a premium for each ticket. Travel agencies partnering with
air consolidators
can use their credentials to login into the GDS and ticketing. Additionally, such a cooperation gives agents an opportunity to get access to a wide range of airfares — both private and published.
Host agencies
act as middlemen between travel retailers with limited resources and travel suppliers. All companies operating under the umbrella of the same
host agency
use the same credentials to book travel products and issue airline tickets.
Read our article to learn more about
booking and ticketing for non-IATA travel agencies
.
Future of ticketing
Today, one booking flow generates three separate documents — a PNR, an e-ticket, and an electronic miscellaneous record (EMR) used to collect and track information about service fees and ancillary payments. In the coming years, IATA plans to introduce
ONE Order
— an XML standard that will merge all those files into a single one, available under a unified reference number.
This initiative aims to simplify the booking process for travel agents, facilitate data exchange between airlines, and enhance the experience of passengers as they will no more need to juggle several numbers and codes to manage their journey.