Kindly Provide the list of all hotels suppliers worldwide which provide API to travel agents like Hotels beds, hotels pro. please Provide complete list for that.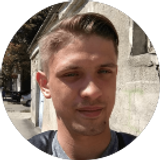 Olexander Kolisnykov
,

Editor

at

AltexSoft
answered  Jul 12, 2019
Hi Vanit,
I'm afraid we don't have a full list of those. We are planning to release an article with a wide overview of the largest room suppliers this month. So, stay tuned. Meanwhile, you may read our article about travel APIs. We mention many suppliers there.
Leave an Answer