Vacation Rental Software: How to Select the Best Option for Your Short-Term Rentals
Reading time:
6
minutes
This is a guest article by Inna Shevchenko from iGMS
The COVID-19 pandemic forced many businesses to reassess how they approach their daily operations. The vacation rental industry, in particular, was hit hard by the crisis. Airbnb alone reported a net loss of almost $700 million on revenue of $2.5 billion. As a result, more and more hosts are searching for tools to help reduce expenditure and ways to scale quickly.
Vacation rental software is one such tool that can help hosts and property managers recover from the financial impact and, ultimately, grow their rental business. This article explains how it works, what advantages it can offer, and how to select the right solution.
What is vacation rental software? Main features
Vacation rental software helps you organize the different day-to-day tasks relating to short-term rentals resulting in greater efficiency and workload reduction. It's popular among vacation rental owners, property managers, and other team members such as cleaners.
Each software offers its own specific set of features and integrations. The following are the most essential features.
Automated guest messaging and communication
A must-have feature is personalized templates. Your guest communication should be prompt as it sets the tone for the rest of the stay. Your property can boast the most impressive views and amenities, but without quick response rates, you will be unable to secure the bookings in the first place.
Automated guest messaging is even more crucial for hosts whose rental business is a side hustle. Personalized templates and message automation enable you to communicate remotely while you are at your full-time job. With this functionality, you can send standard information about your check-in times, checkout procedure, cancelation policy, etc.
Channel manager and multiple accounts management
You might feel as if you have your reservations under control, but there is always the risk of double-bookings if you update your calendars manually. Ideally, you are also searching for software that enables you to manage all your bookings from Airbnb, Booking.com, and Vrbo, or direct bookings through a centralized place, which makes features like a multi-calendar and unified inbox extremely useful. Such software is called a channel manager.
Key management
By signing up for vacation rental software that provides key management automation, you can track your keys and control access to your property remotely. In the future, innovative key exchange solutions will become even more important as guests come to expect this level of security and convenience.
Financial reporting
A good vacation rental software solution should offer some form of financial reporting feature. This will help you to stick to your budget and stay on top of cleaning and other services fees.
Reviews automation
Writing a review will encourage your guests to return the favor. In fact, in a recent survey completed by Florida Atlantic University (FAU) and four other universities, guest reviews matter more to guests than discounts. Travelers are more convinced by reviews written by previous guests than a pricing strategy with special offers when they book a vacation through online travel agencies. Some vacation rental software solutions can automate writing reviews, which will help you to save time and increase your chances of receiving valuable reviews.
Cleaning services and team management
Vacation rental software can optimize how you interact with cleaners and other important members of your team to streamline the process. You can, for instance, use it for creating and assigning cleaning tasks to specific cleaners. Your cleaners will also be able to use it to send updates regarding the status of the task.
How to choose vacation rental software
Identify your needs and goals
The ultimate objective is to select a software solution that will meet the requirements of your short-term rental business. What works for one host is not guaranteed to deliver the same results for another.
So, take the time to list the major pain points and specifically search for vacation rental software that has the features to address these issues.
Irrespective of your specific requirements, a good vacation rental software solution should be cloud-based, intuitive, and cost-effective. There is a great likelihood that at some stage a guest will have an emergency that will require an immediate response. It is for these situations that you will be grateful that you have the ability to access your software while you are on the go. An app can also be convenient for assigning quick tasks.
All things considered, the software should help you complete your daily tasks more efficiently. So, using software that has a steep learning curve will defeat the whole purpose.
While you might only want to synchronize your calendar data, it will be better in the long run to select a more comprehensive tool. After all, vacation rental software was designed to help hosts grow their businesses. The better choice will be a tool that can grow with you.
Shortlist the software solutions that offer the features you need
You will be surprised and perhaps overwhelmed by how many different vacation rental software solutions are currently available.
Use the specific needs and goals that you have identified to compile a shortlist of possible solutions noting their advantages and disadvantages. It's always easier to find info on the advantages; the hardest part is to uncover the disadvantages. To help you with the latter, reach out to vacation rental owners and property managers and make use of comparison websites such as Capterra.com.
In addition to comparing features, you also want to compare prices. If you can only afford to spend a set amount per month, you can right away cross out certain tools, making the process much easier.
Most companies charge a fixed monthly or yearly fee. However, some will charge you a percentage per booking, making it more difficult to work out the cost, plan ahead, and adhere to your budget. It is, therefore, easier to select an option that is upfront about what exactly they will charge monthly or annually. Also, be sure to ask specifically about extra costs such as a set-up fee, cancelation fee, and extra charge for support. The initial charge might be moderate, but the hidden fees can quickly add up.
Request a demo and/or search for a free trial
Most SaaS companies provide a demo and/or free trial (generally for 14 days). While you might be tempted to write it off as merely a marketing ploy, it's definitely worthwhile. It helps you see the interface and features in action and gives you an opportunity to gauge their support.
During a demo, they will show you the main features and how to use them. If you have the option to request a free demo and sign up for a free trial, complete the demo first. This way you will already be more familiar with the user interface which means that you will get more value from the free trial.
Not only will this step help you eliminate software solutions that clearly do not work for your setup, but it also helps you familiarize yourself with the software that you will be using in the future. This way, you will be able to iron out many of the kinks before your paid subscription starts.
What opportunities can vacation rental software create for your short-term rental business?
Vacation rental software is a complex tool with many powerful benefits to offer. It will allow hosts to scale their business by working more efficiently. Features such as automated guest messaging and reviews automation can save hosts and property managers significant time.
It can also help you safeguard your property in several ways and reduce human error. By automating important daily operations such as calendar synchronization and cleaning services, you can eliminate costly double-bookings and embarrassing slip-ups.
To get the best value for money, it's best to invest in an all-in-one vacation rental software such as the one we offer at iGMS. A channel manager can help you to control property availability on various platforms and update reservations across multiple channels. In addition, the functionality of a comprehensive vacation rental software solution offers more value for your money. For instance, a standard channel manager excludes guest communication automation, reviews automation, and cleaning and team management.
Owners and managers have an intimate knowledge of different responsibilities. After sending the confirmation email with the check-in instructions, there are still countless tasks that need to be completed at set times. And, before the booking was successfully secured, there were equally important tasks that had to be completed. There are frequent interactions between you, your guests, and your team, and with vacation rental software, you can stay one step ahead of what needs to happen next.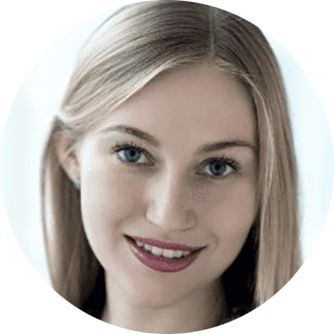 Inna Shevchenko has over 12 years of experience in marketing and content writing specifically. Currently, she is the CMO at iGMS, a short-term rental management software company.
Want to write an article for our blog? Read our requirements and guidelines to become a contributor.