John Warrillow,Founder at Built to Sell Inc. & The Value Builder System, Canada
AltexSoft has been supporting our business for the past 9 months in both the creation and implementation of new and tailored software. We have worked with several of their developers and cannot speak highly enough of the team. They are reliable, thorough, smart, available, extremely good communicators and very friendly! We would recommend hiring Altexsoft to anyone looking for a highly productive and solution driven team. We plan to continue to work with them for the long term.
Value Delivered
To help John bring his vision to life, we needed to provide not only competent engineering services but also delve into the logic of the business and company processes. As a result of our team's efforts, a new tool, "the Value Builder system", has completely transformed the client's business. Its benefits include:
Improved Business Logic and Thought-Out Development Process

It took three steps to create the product: Planning and prototyping, UI design and engineering. The team mapped out the product structure and created detailed prototypes for every page, wrapped them up in custom UI and implemented it all using engineering best practices. Thanks to the outstanding planning and careful preparations, the engineering process was more predictive and fast, which resulted in significant savings on time and cost for the client.

Thorough Business Strategy Implementation

A complete business analysis, conducted by AltexSoft, fleshed out the end product. In order to develop an outstanding solution, our team dug deep into the product itself: we even analyzed the formulas underlying the calculations in the system itself. This helped us provide valuable advice and improve the existing modules' structure.

Complete Digitization of Business Processes

The process of improving the company's value, which initially used offline materials and systematic manual follow-ups, has been completely moved to the cloud as part of the cooperation. Thus, both business owner and his advisor can now access the methodological assets at any time and efficiently interact online.
Product UI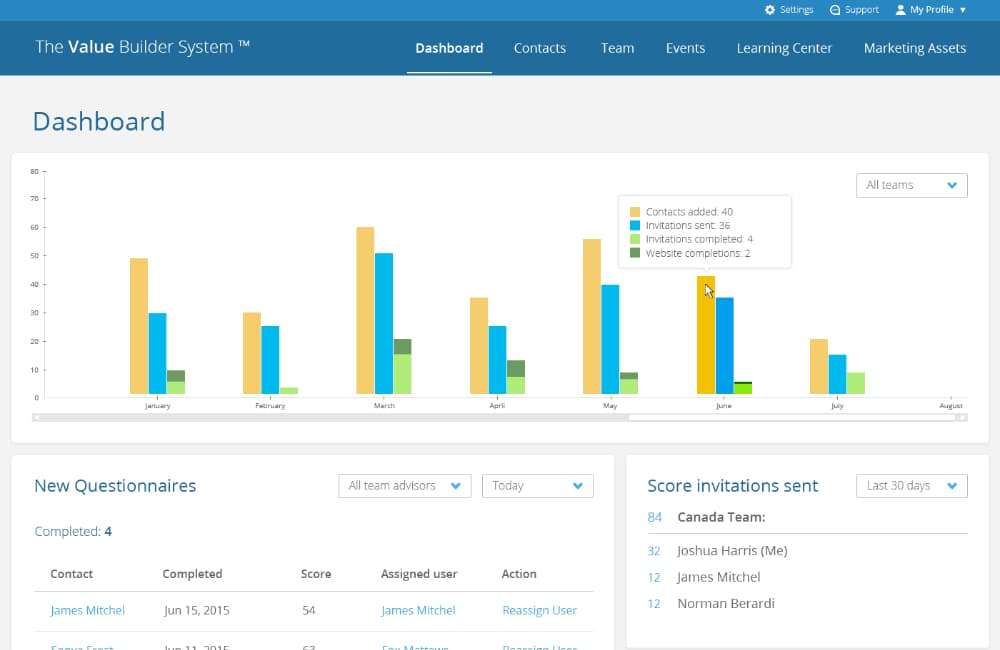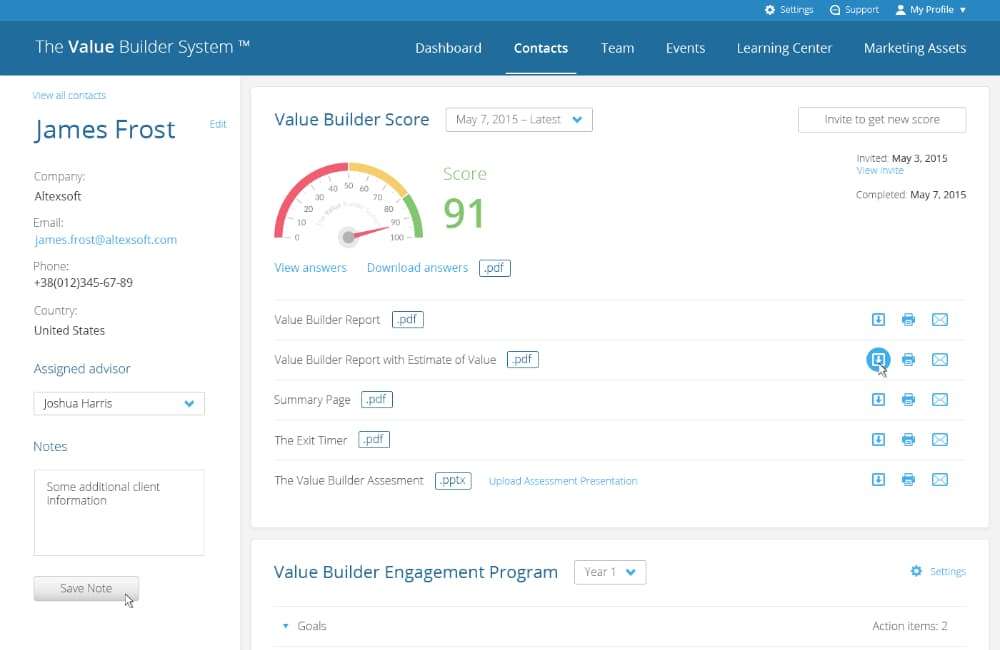 Approach and Technical Info
The product was built by the AltexSoft team using PHP and the latest version of the Symfony HTTP framework and additional tools like AngularJS (JavaScript), HTML, CSS, AJAX, jQuery, and MySQL. Continuous integration has been implemented using Jenkins.
The basic version of the project was delivered within 4 months by the team consisting of 4 members. Additional resources have been involved part-time throughout the process.
Services provided within the project framework: Technology Consulting.
Wondering how to build
an exclusive software product for your business?
Discuss your project needs with our architects.