This is a guest article by tech journalist Tobias Foster
You cannot improve what you do not measure. It's a well-known business mantra with a brand-new layer of importance in the 21
st
century. How come?
The reason is simple – people and organizations produce massive amounts of information daily, but only the most agile companies make use of it to analyze consumer behavior and improve business outcomes.
A study reveals that data-driven organizations are
23 times more likely
to acquire customers than their less proactive competitors. While this is only one parameter, its importance substantiates the power of big data in modern business operations.
The only way to exploit huge information bases is to use data analytics platforms. Since the Internet is packed with hundreds of options, we offer some guidance by showcasing the 11 most effective data analytics tools for 2020.
Data Analytics Definition, Stats, and Benefits
Before showing you the best data analytics tools, let's look at why businesses need such platforms in the first place.
By definition,
data analysis
is the process of inspecting, cleansing, transforming, and modeling data with the goal of discovering useful information, informing conclusions, and supporting decision-making. To put it simply, it is the process of extrapolating meaningful conclusions out of seemingly unrelated sets of information.
We prepared a list of statistical facts just to show you the sheer magnitude of the data science industry:
The projected worldwide revenue for big data and business analytics solutions in 2019 is $189 billion.
More than 150 zettabytes (150 trillion gigabytes) of data will need analysis by 2025.
Companies harnessing big data's full power could increase their operating margins by up to 60 percent.
However, most companies only analyze 12 percent of the data they have.
If you're still wondering about the benefits of using data analytics tools, look at just a handful of the many convincing facts:
Personalization: Modern consumers demand the highest level of personalization, a feature you can support only if you make data-driven decisions.
Cost-reduction: Instead of wasting time on inefficient sales and marketing activities, you can concentrate on relevant strategies exclusively.
Trend anticipation: Using data analytics platforms, you can predict future customers' needs and create new products before they even start asking for it.
The Best Data Analytics Platforms to Boost Your Business
With that understanding of the concept of data analytics and its major advantages, it's time to focus on the critical part of our post. Without further ado, let's check out the best data analytics platforms to help you improve your business in 2020 and beyond.
Oracle
Oracle
is one of the most comprehensive data analytics platforms and hence one of the most popular tools among enterprise-level organizations. The tool is cloud-based and builds an autonomous database that is completely self-sufficient and self-driving.
It comes with a broad scope of features, which often makes the tool seem too complex for beginner-level users. However, this is exactly why experienced data analysts love Oracle – it gives them the chance to delve deeper into every single aspect of their businesses. The things we love most about Oracle include:
A clear and intuitive user interface
Excellent performance speed with super-fast data refreshes
A wide range of data visualization solutions
Multiple subjects and report customization options
Data import capabilities
Seamless integration with external machine learning systems
Continuous software improvements and upgrades
Oracle certainly represents elite data analytics software, but it does come with a price tag. The price varies based on the size of your team, but it's hard to see it go anywhere below $2,000.
Sky Tree
On the other side of the business spectrum,
Sky Tree
makes an excellent data analytics solution for small and mid-sized companies. Sky Tree makes data science a simple process that even first-time users can comprehend relatively quickly.
The platform is designed to equip smaller teams with all-encompassing predictive machine learning mechanisms. That way, you can use Sky Tree to develop better products and design special offers for each prospect separately. Some of the main advantages of using Sky Tree include the following features:
Data accumulation and filtering
Simple but beautiful data visualization for easy-to-understand business decisions
Customizable sets of algorithms
Predictive analytics based on Artificial Intelligence
Extensive data interpretation models
Another thing to mention here is the customer service team behind Sky Tree. Their agents are available around the clock and ready to answer users' inquiries very quickly. The price of Sky Tree depends on the needs of your team, so you will have to negotiate conditions with the sales team.
RapidMiner
Almost 50 thousand clients worldwide makes
RapidMiner
a genuine data analytics superpower. It's an open-source tool with tons of add-ons and in-depth data analytics capabilities that you can apply to literally any kind of business out there.
RapidMiner automates most of the analytical processes and simplifies operational procedures, leaving you with enough time to focus on data interpretation exclusively. The platform has a nice dashboard with a set of basic functions, so it's not difficult to get used to it. The pros of using Rapid Miner are:
Over 1.5 thousand native algorithms
Real-time data tracking and analytics
Support of dozens of third-party integrations
Comprehensive reporting abilities
Scalability for use by any size team
Superior security features
While RapidMiner is not a cheap toy and there are many different pricing plans to check out, each plan costs at least a few thousand per user.
Talend
Handling enormous data libraries turns into a simple feat with
Talend
. The tool is made to automate data integration, filtering, and management.
The developers of this platform describe it correctly when they say, "Talend uses native code generation that lets you run your data pipelines seamlessly across all cloud providers and get optimized performance on all platforms." What does it mean in practical terms? It means you can count on these functions (among many others):
Faster completion of big data projects
Simpler and more accurate ETL and ELT processes
Easier to use Spark thanks to the native code generation
A powerful combination of natural language processing and machine learning
Talend gives all users the opportunity to test their services free of charge. After a trial period, you get to choose among several packages, but our recommendation is to go for the Talend Cloud Data Integration. The price of this plan is $12 thousand a year per user.
Infogram
If data visualization is your primary concern,
Infogram
may be perfect for you. The tool is made with one purpose in mind - to help data analysts present their ideas and findings in a simple, visually appealing manner.
Infogram is the best platform if your goal is to create attractive reports and impress potential clients using visual content. What can you do with Infogram? Here are a few hints:
Use nearly 40 charts and over 500 maps
Design beautiful reports, slides, dashboards, infographics, and graphics
Edit and restore earlier versions of each document
Set permissions for team management
Create individual tracking links to help clients engage with the content
Optimize reports for mobile experiences
Infogram is a pretty straightforward tool, but it doesn't make it any less relevant for data analysts. On the contrary, every data scientist will need such a platform from time to time to make sure that all stakeholders can understand operational processes quickly and correctly.
The basic version of Infogram is free, but we recommend you to try the business package starting at $67 per user per year.
Apache Spark
Apache Spark
is a massive open-source tool built for diligent data analysts. With more than 80 operators, you can use this service to figure out gigantic datasets and design the corresponding analytics reports. The platform works with all of the major programming languages, including the likes of SQL, Java, Python, R, and Scala.
Based on cutting-edge technologies such as a query optimizer and DAG scheduler, Apache Spark can speed up internal operations up to 100 times. Another advantage of the tool is that you can run it on all sorts of devices, apps, and operating systems. But that's not all - expect the platform to:
Improve Hadoop cluster performance
Speed up disk-powered performance by up to 10 times per project
Enable superior data processing
Integrate with external apps and software solutions seamlessly
The list of Apache Spark contributors consists of over 1.2 thousand names. You can contact the expert community via email or use Jira for issue tracking.
Sequentum Content Grabber
If you're looking to find and extract publicly available data from the Internet,
Sequentum Content Grabber
will help you to do it relatively quickly. Although it may sound simple, Content Grabber is actually a complex tool with lots of customization options.
We love the platform because it works with a simple click editor, which makes it highly intuitive and user-friendly. The system is easy to scale, so you can take advantage of it for both small and large-scale data extraction projects.
Content Grabber pays special attention to online regulations. You don't have to worry about any compliance issues because Sequentum constantly runs internal controls to prevent irregular data breaches. Besides that, you can expect the platform to:
Handle operations holistically
Enable effortless scheduling
Activate powerful data management solutions
You can sign up for a free trial, but you will need to negotiate the price soon afterward.
Hootsuite
You don't have to be a digital marketing ninja to know
Hootsuite
. It is one of the most commonly-used online marketing platforms that also serve as an all-encompassing data analytics tool. While something of a one-trick pony, it's a wide-ranging trick – Hootsuite concentrates on social media analytics exclusively.
What does that mean?
Well, it means that you can exploit the platform to explore and evaluate almost every type of social data. That includes features such as social posts, links, comments, community discussions, engagement activities, and many more. At the same time, Hootsuite can:
Analyze users based on demographic preferences
Track brand-related changes on the go
Run analyses in more than 50 languages
Monitor online conversations
Of course, the platform does it all from a single dashboard. You don't even have to change specifications from network to network. A pro plan, designed for three users and up to 20 social accounts, costs $129 per month.
SAS Visual Text Analysis
SAS Visual Text Analysis
is a major player in the field of natural language processing. If you want to know what users think and say about your brand, industry trends, or niche competitors, this is the right tool for discovering such insights. How does it work?
SAS Visual Text Analysis relies on machine learning, natural language processing, and linguistics to figure out the sentiment of online content and the message behind user reviews. You can evaluate all sorts of unstructured texts thanks to a wide range of research approaches. The best features of SAS Visual Text Analysis include:
Granular analysis of textual content
Identification of spelling errors and grammar mistakes for a more accurate analysis
Visually appealing reports
Information extraction
Identification of subjective information
A sentiment indicator display
To determine the price of the platform for your team, send an online request through the company's website.
Tableau
Tableau
is yet another data visualization tool on our list, but the thing that makes it different from other platforms is its unparalleled simplicity. Namely, Tableau comes with a drag-and-drop function that allows you to change, customize, and rearrange data visualization elements as you wish.
But this is not the only feature that makes Tableau such an important data analytics tool. There is a whole set of additional functions you should take into account when deciding whether to purchase the program:
Comprehensive end-to-end analytics
A responsive user interface that fits all types of devices and screen dimensions
Advanced data calculations
Effortless content discoveries
A fully protected system that reduces security risks to the bare minimum
Tableau is available in multiple formats, including individual and team-focused platforms. If you are thinking about the latter, Tableau Explorer might be a handy choice with the price of $35 per user a month.
Solver
The last entry on our list is
Solver
, a 360-business intelligence tool with analytics functions for companies of all sizes. Solver is focused mainly on four areas of data intelligence:
Reporting: It covers everything from operational to financial reporting.
Budgeting: You can also use it to eliminate manual work from budgeting procedures and minimize money-waste in the long run.
Dashboards: This feature makes it easy to analyze, present, and understand business performance in any given timeframe.
Data warehouse: The feature brings together every component of your business and helps all members of the team to understand the functioning of the entire organization.
You can request the official demo to get acquainted with the product, after which you must negotiate the price with Solver sales agents.
Conclusion
The more you know about your leads, the higher the odds of converting them into full-time customers. Data science becomes more important than ever because only the most successful organizations know how to find, filter, and analyze information to create perfect offers for their clients.
In this article, we discussed the 11 most effective data analytics tools for 2020. Have you already tested any of these platforms? Which one do you believe to be the best fit for your organization? Share your ideas in comments as we would love to see some first-hand experiences from our readers!
---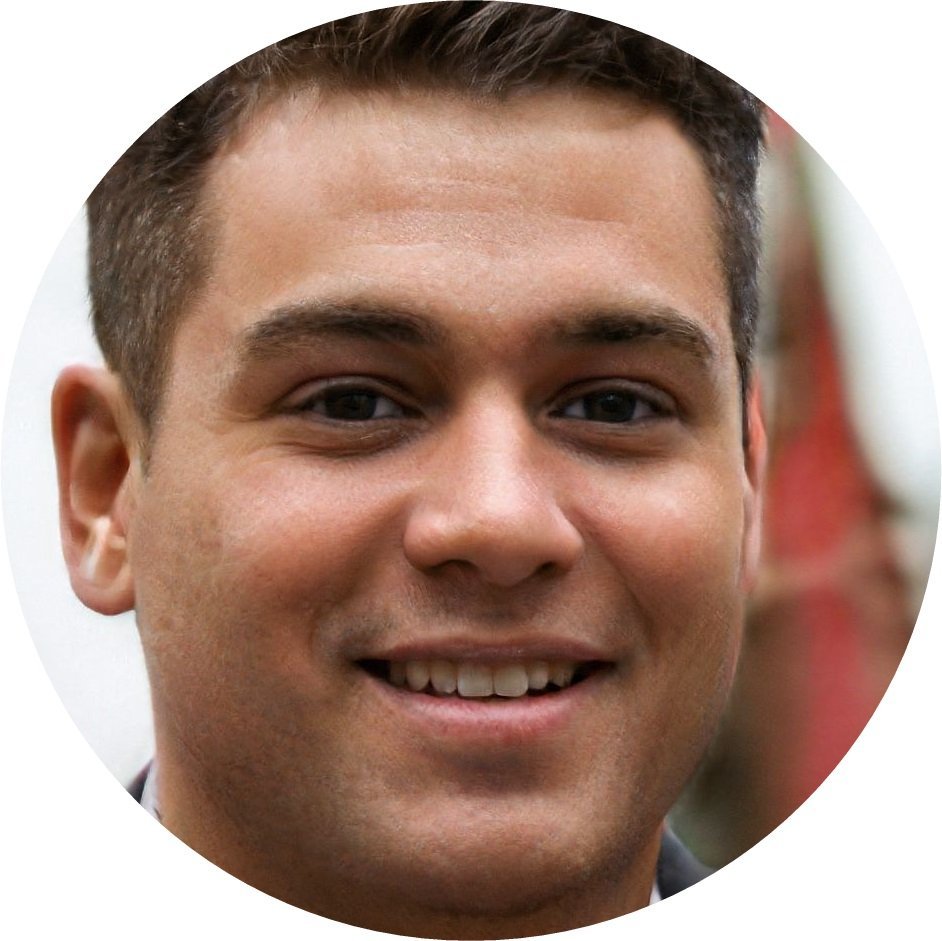 Tobias Foster is a full-time journalist and a part-time content creator at the assignment service. Tobias is an expert in new technologies, but he is no stranger to topics such as social media and email marketing either. Tobias is the father of two lovely toddlers and a dedicated long-distance runner.
Want to write an article for our blog? Read our requirements and guidelines to become a contributor.