This is a guest article by Larry Kim from MobileMonkey
Chatbots have become one of the most significant trends of today's eCommerce industry — an AI (artificial intelligence) platform that allows businesses to simulate the behavior of humans within a conversational environment.
Numerous brands have found different ways of integrating a
conversational chatbot
into their messaging platforms such as Facebook Messenger. In April of 2016, social media giant, Facebook launched a chatbot service that acts like a virtual assistant allowing businesses to provide automated customer service, deliver content, and come up with an interactive experience for their customers.
A report from Gartner states that it is predicted that
15 percent
of all customer service interactions across the globe will be handled by AI support by 2021. In fact, more than half of consumers prefer businesses that use chat apps. This data shows that chatbot tools visualize the future of Facebook Messenger marketing and customer support.
Chatbot growth can be seen in the online industry. Just this year, Google said there's about 1 billion Google Assistant being used in the market today. Did you know that 53 percent of service-related organizations expected to utilize chatbots within 18 months will experience a 136 percent growth rate? This is according to a
report from Salesforce
.
How can businesses gain a competitive edge in the hospitality industry using chatbots?
It can be said that the use of chatbots in the hospitality industry is still evolving. However, it currently covers a wide range of hotel services such as bookings, customer service inquiries, pre or post-stay inquiries, and general travel advice.
The best chatbots allow customers to research and book travel using different messaging apps such as Facebook Messenger, Google Assistant, Slack, WeChat, and many more. The main purpose of integrating a chatbot is for hoteliers to provide assistance to their guests who are sending inquiries on their communication channels such as a Facebook page.
Chatbot has emerged as one of the most popular technology trends in the hospitality industry today because of the idea that automation and self-service play an essential role in improving customer service in terms of accuracy, cost-effectiveness, and speed.
People are now technology savvy and they love having almost all the information they need at their fingertips. Outdated processes can easily disappoint and frustrate them. These outdated processes require manpower, which can be prone to error. A chatbot can help hoteliers convey information faster than a human customer service agent does.
Let's discuss how hospitality brands can use chatbots for their business
With Facebook Messenger's 1.2 billion monthly active users, messenger chatbots are excellent engagement tools and have become a must-have for hotel marketing. You should be where your customers are. And with over 2 billion Facebook messages sent between customers and businesses each month, you need to beat your competitors to it and apply first-mover advantage.
Here's an example of a basic Facebook Messenger marketing funnel for hospitality brands using chatbots:
Before Check-in
Create a Facebook ads targeting common hotel guests.
Auto respond to Facebook comments using a messenger chatbot.
Automatically grow leads with a contact list growth tool like Facebook post autoresponder.
Send a message blast at the right time
Offer coupons to those who abandoned their bookings using a messenger chatbot
Segment your leads with attributes.
Send reminders before check-in.
During Check-in
Ask whether the customer needs help with anything.
Upsell hotel events and onboard meal offers.
Send reminders before check-out.
After Check-In
Get feedback.
Retarget customers.
Tailored promotions and guest profiling
Utilizing chatbots can help you increase your conversion rate by gaining valuable knowledge about your customers' habits and preferences. Having this information would help you provide them offers that are tailored to their needs. This can give you an opportunity to
create personalized offers
that can lead to guest loyalty.
In addition, the data you have gathered from your chatbots can help enhance your services because you'll know what your guests like and dislike, the latest consumer trends they are following, and the information they have difficulty understanding.
Generally, your hotel or travel company would be able to make personalized recommendations to guests that would improve customer experience.
Time and Efficiency
Chatbots are capable of attending to thousands of visitor inquiries and questions all at once. This is ideal compared to having human customer service agents who would answer the same inquiries and questions every day which can lead to low morale that causes inefficiency at work.
On the other hand, chatbots can attend to your customers immediately and efficiently which helps you increase the chance of upsells and conversions.
The language barrier is not a problem with chatbots
It is true that language is a way to connect through communication.And sometimes, the language barrier can become a problem. Creating a chatbot that can understand numerous languages so your guests can directly reach out to your hotel is one of the best ways to utilize them to your advantage.
Your guests can send their inquiries and questions without having to break a sweat because they don't know how to speak your location's dialect.
Provide a better booking process and system
Chatbots have the potential to provide a more personalized experience for your customers and this is the main reason why travel industry giants like Booking.com and Skyscanner have already utilized chatbots to do their jobs. These chatbots simulate a more human-like experience of talking to a travel agent. The booking process starts by having their customers text their destination and stay dates, then the chatbot accomplishes the lengthy process of finding options and proposes the best ones to the customers through a messaging application such as Facebook Messenger.
Give your customers better experience by providing recommendations and taking in requests
Most guests look for recommendations in your local area and your chatbot can find out what kind of things they love to do and can offer them a more personalized suggestion.
In terms of requests for services like asking for wake-up calls, room service and requesting a ride, they can easily send a message to your chatbot using Facebook Messenger and get what they want without having to dial a number or wait on the line.
Help you manage your guest stays
Chatbots can help you manage your guest's stay at your hotel from check-in to check-out. Send your guests notifications and helpful updates related to their stay. An example would be sending them a reminder of their reservations like dinner, spa, city tour and even fun activities during their vacation. You can even utilize it to secure an additional or extended room booking for your guests if needed.
Keeping in touch after their check-out
A chatbot is one of the most exceptional ways to ask for feedback from your guests after their checkout. Chatbots are capable of
sending your previous guests feedback forms
along with some incentives for filling them out. This is an excellent way to encourage them to book at your hotel for their next trip to town.
Here are some pros of utilizing chatbots into your system:
Helps enhance guest communications
Provides 24/7 smart assistance and communication gateway
Reduces workload for your staff
Helps improve your profiling system and boost your brand loyalty
Increases booking conversions and avoids abandonment
Improve overall customer service experience
Automates repetitive admin tasks helping your staff focus on improving your guests' stay experience
Automation is a huge help for hoteliers
and is considered one of the most comprehensive solutions for all difficulties related to productivity, consistency, and efficiency. Keep in mind that accuracy and timely delivery of information to customers is one of the major factors in running a successful business, especially in the competitive and price-sensitive hospitality and travel industries. Indeed, chatbots have gotten a lot of attention in the past years due to their benefits and the convenience they bring to both customers and hoteliers.
Chatbot development
can present a broad range of opportunities for hospitality brands across the globe by increasing customer loyalty and improving guest experience.
Chatbots have indeed altered the face of the hotel industry by providing effective management, satisfactory guest experience, and tailored administration skills.
In addition, hospitality brands have been the highest adopters and have integrated chatbots as part of their day-to-day services. Chatbots are really set to move ahead and help different hotels standout and increase their share of the marketplace.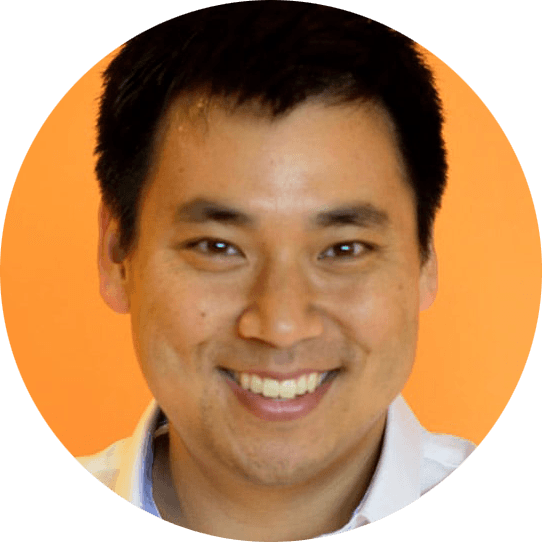 Larry Kim is the CEO of MobileMonkey, the World's Best Facebook Messenger Marketing Platform and free chatbot builder. He's also a founder of WordStream, Inc., the leading provider of Google Ads, Facebook Ads and keyword tools used by over a million marketers worldwide. The company employs over three hundred people and manages billions of dollars of ad spend on behalf of tens of thousands of customers. WordStream was acquired by Gannett for $150 million. Larry is ranked the #8 most popular author on Medium. He's a contributor to CNBC and Inc. Magazine. Key interests include: Chatbot Marketing, Google Ads, Facebook Ads, entrepreneurship and startups. He received Marketer of the Year awards from Search Engine Land, US Search Awards, and PPC Hero.
---
Want to write an article for our blog? Read our requirements and guidelines to become a contributor.