Value Delivered
AltexSoft team was involved throughout the development process and contributed greatly to the product's evolution. Our work created a sequence of valuable outcomes for the client's business, transforming an internal company tool into a successful independent software product.
Easy Clinic Management and Streamlined Internal Processes

With the help of the new administration tool, the client was able to reduce the efforts and cost associated with running the clinic. Cloud infrastructure allowed the staff and patients to easily access the files and reports from any device and any location and collaborate efficiently in terms of appointment management and treatment.

Business Model Transformation, Established Revenue Stream

As the client saw the potential in the SaaS model, our team had to implement interface customization options and transform the product into a full-fledged clinic management platform. Introducing the subscription-based business model, the client ensured the steady revenue stream - the system has become a day-to-day working platform for 20 customers within 6 months since its launch in beta.

User-Base Growth and Future Revenue Increase

Introduction of multi-user features and admin permissions within the system allowed the client to expand its business and engage with large clinic chains, thus providing his business with a stable revenue stream.
Product UI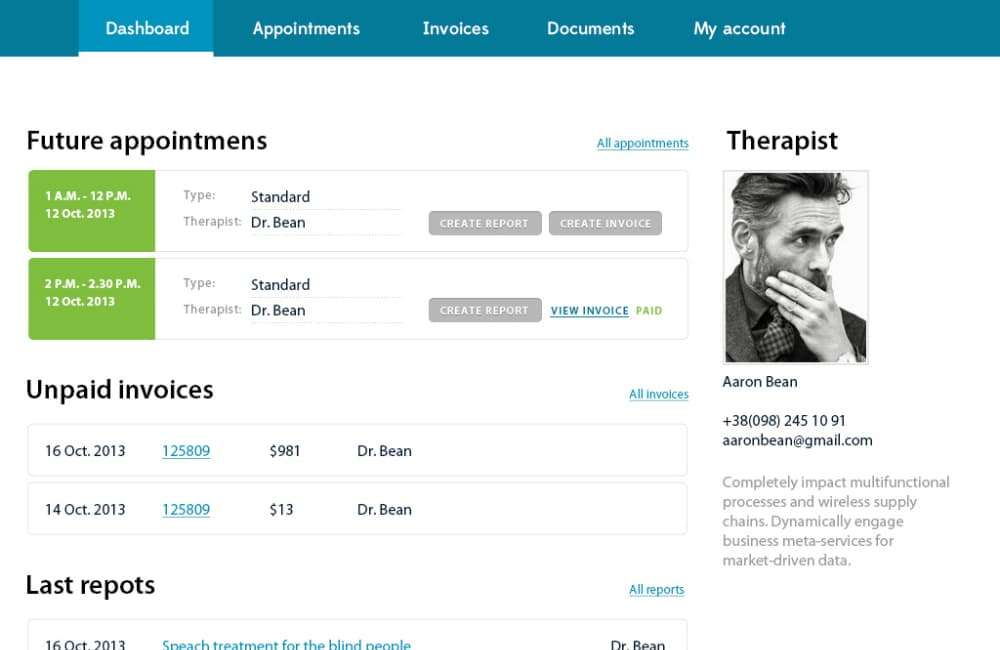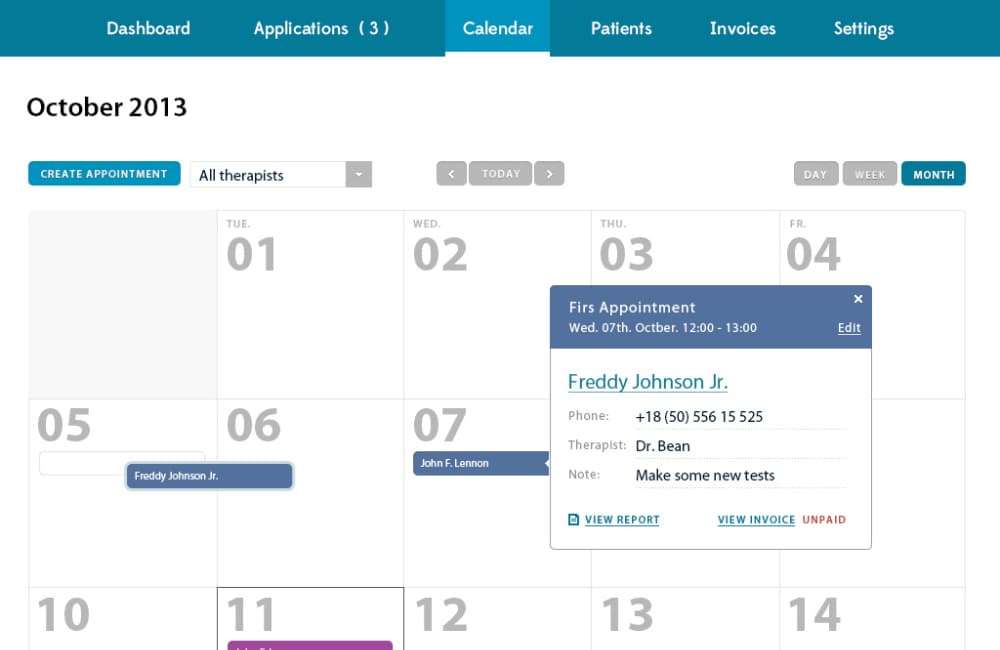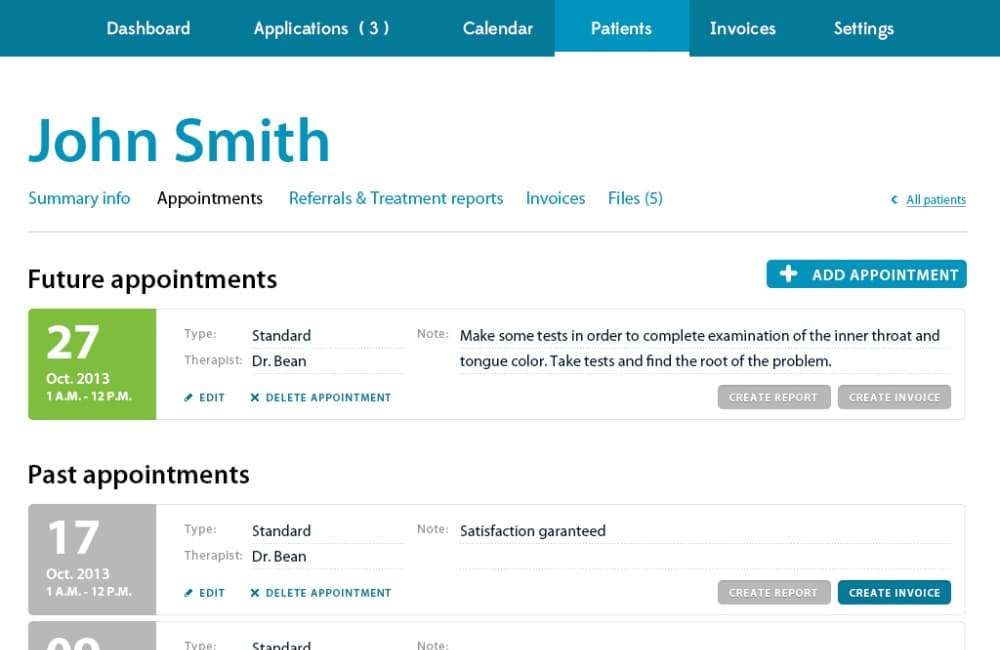 Approach and Technical Info
The project team consisted of a Technical Project Lead, a Software Engineer, a Front-End Engineer, a UX Architect and a UI Designer. The project was built using Drupal CMS due to its high customizability and powerful admin panel. Technology stack included PHP, HTML5, CSS, and JavaScript.
The product was developed within 9 months. As the active development phase is over, AltexSoft currently provides ongoing support.
Services provided within the project framework: Technology Consulting.
Wondering how to build
an exclusive software product for your business?
Discuss your project needs with our architects.